Red alert! Red alert! SOLIDWORKS Visualize is now faster than ever!! One could say even the fastest visualization tool on the planet. That's right – I said it. No one is faster than SOLIDWORKS Visualize 2019. Period.
Maybe you've attended a Reseller Rollout event, seen some blogs online or know a few things about what we released as new features in SOLIDWORKS Visualize 2019? Or maybe you haven't heard any news at all? Well, you've come to the right place. There are LOADS of new features and improvements in Visualize 2019 and this blog post will give you an overview of what to expect in our latest release.
Visualize 2019 is all about getting your projects done faster than ever, allowing you to likewise get your products to market faster. This means making more money faster. See the trend here?? Turn your imagination into professional photo-quality imagery and animations in no time with all the latest improvements to the Visualize 2019 product suite.
And just to be crystal clear, here is the theme for Visualize 2019:
DRAMATICALLY ACCELERATE YOUR DESIGN DEVELOPMENT PROCESS
To make it easy this year, we've created this overview video of all the top new features in SOLIDWORKS Visualize 2019. So watch the video and read up on the detailed breakdown below.
Video credit: Andreas Spieler, Michel Cloutier, Solid Solutions
Here's a breakdown of some of the biggest new features in SOLIDWORKS Visualize 2019, helping you get products to market faster:
Artificial Intelligence Denoiser
Visualize uses artificial intelligence to decipher and eliminate noise from your renders, giving you an instant 10x render speed boost!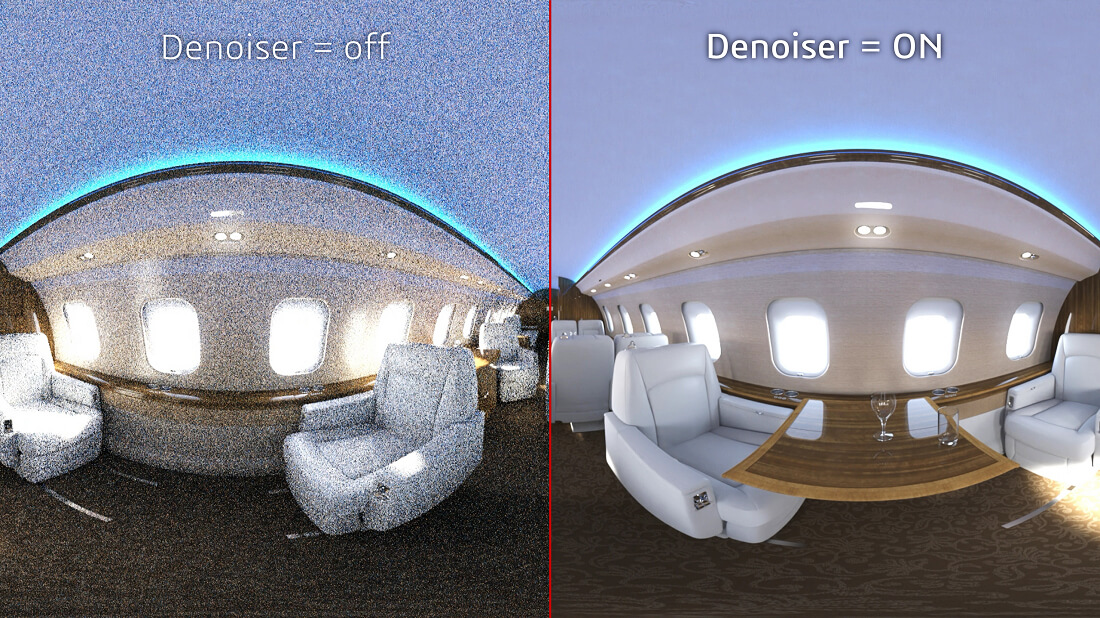 Integrated Physics Simulator (Professional only)
Enable Physics with a few simple clicks and watch your items collide and fall, just like they would in real life. After Physics is set up, use the Shake tool to randomize or jitter the selected elements. This helps to add a natural touch to stacked plates or rearrange pens in a cup, without having to manually move each part individually, saving loads of scene setup time. There's also saved Simulation States for you to choose which "shake" effect you like best to move to final render.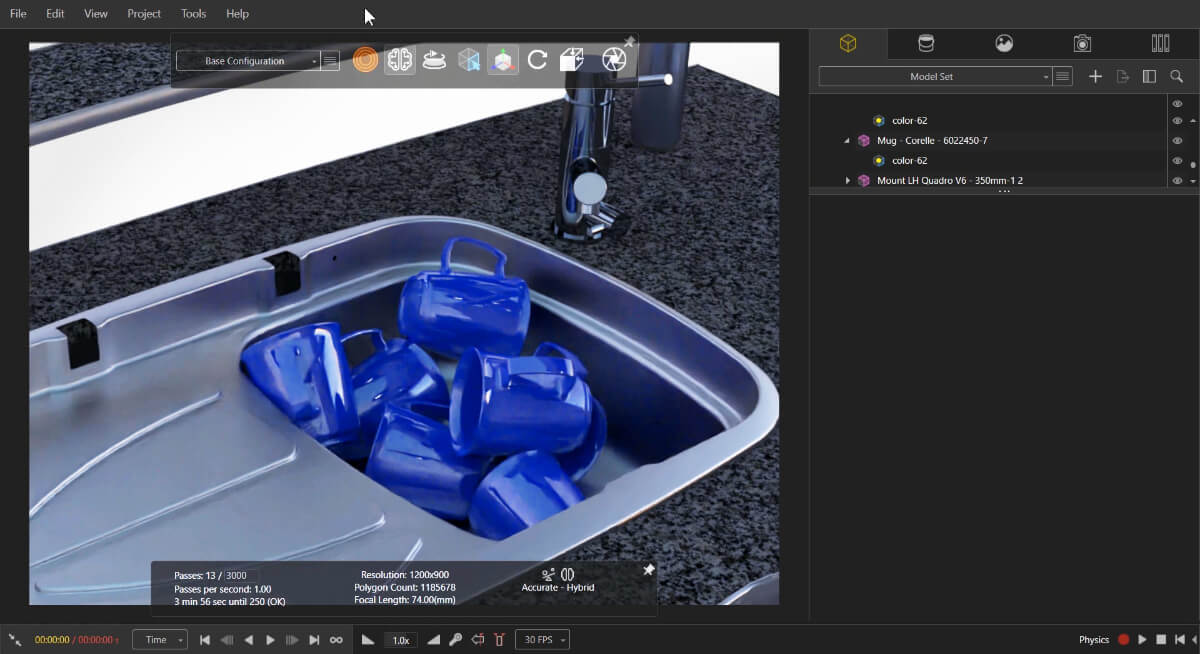 Vehicle Driving Simulator (Professional only)
For vehicle designers and engineers, we've also added a new Vehicle Driving Simulator to create driving footage or dynamic still shots of vehicles that don't even exist yet. You can even plug in an Xbox controller and drive your car concept throughout your scene while recording the result for photo-quality driving footage!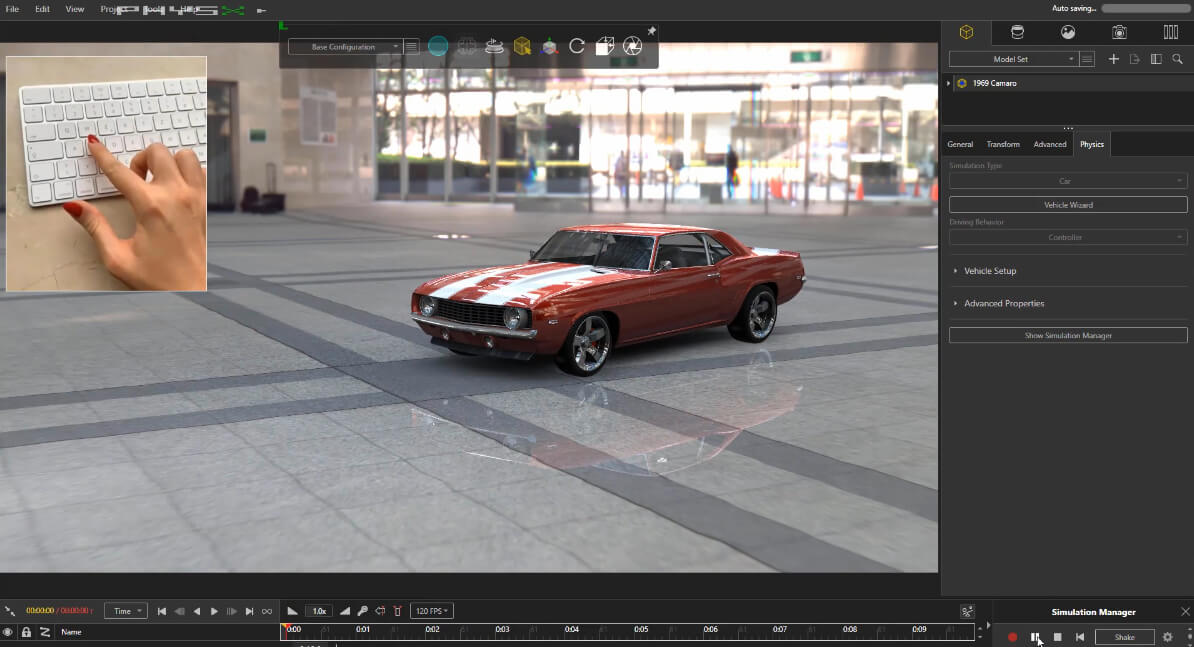 Video Decals (Professional only)
 Import videos or image sequences directly into Visualize Pro, creating vivid animations of products with LED screens, like laptops, consumer electronics, car navigation screens, or airline headsets.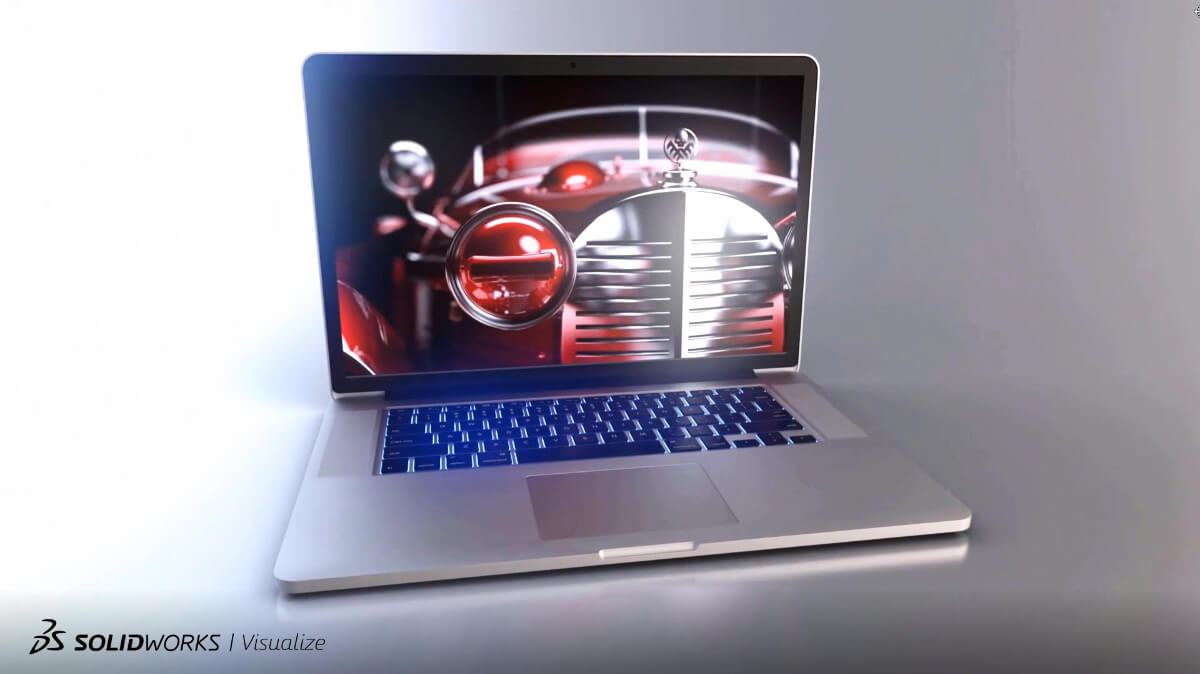 Improved Decal Support
Now you have much more control over decal mapping and exact positioning, providing a stress-free Decal experience. We've also added new Decal Mapping modes directly within Visualize, so you no longer have to use the Multi-Layer workaround to have a Decal wrap around a cylinder – just choose 'Cylindrical' from the 'Decal Mapping Mode' drop-down. Also, we now have support for all types of Decals coming from SOLIDWORKS CAD!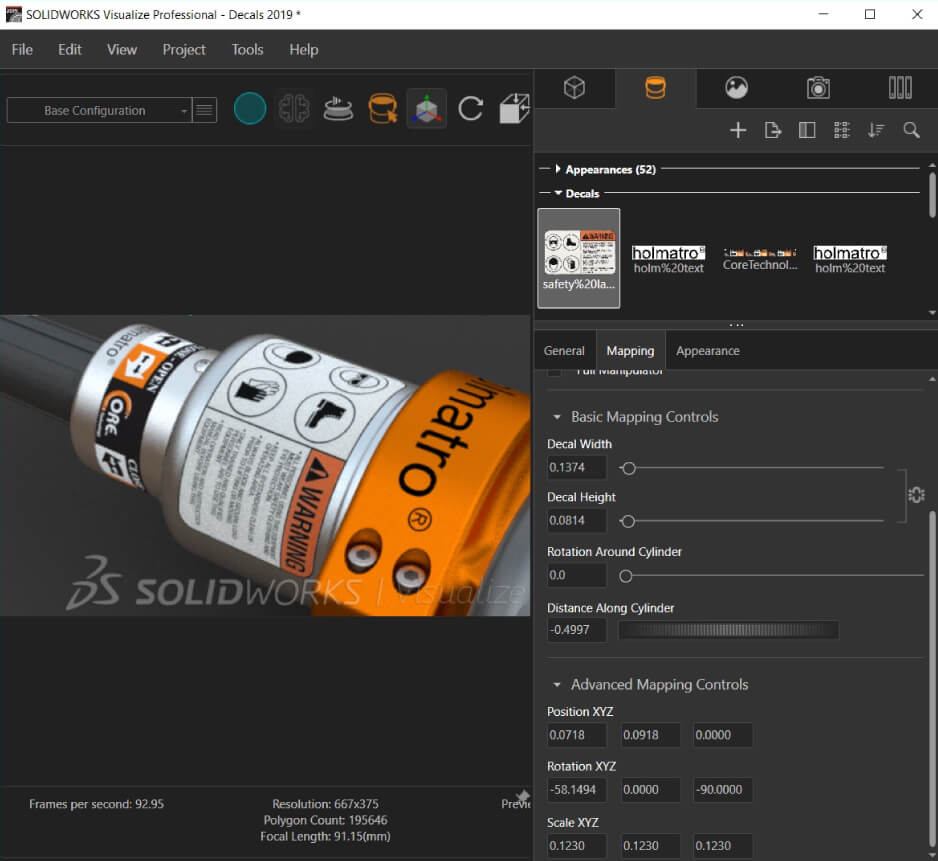 Enhanced Material support (PBR & NVIDIA MDL)
 Don't want to painstakingly create your own custom materials from scratch, but want to use your company's existing database of materials/textures or those you've found via online websites or communities?  We've added new advanced Appearance Types to give you greater flexibility and creativity to import industry-standard materials. You can even scan real-world materials and import them via NVIDIA MDL or PBR directly into Visualize.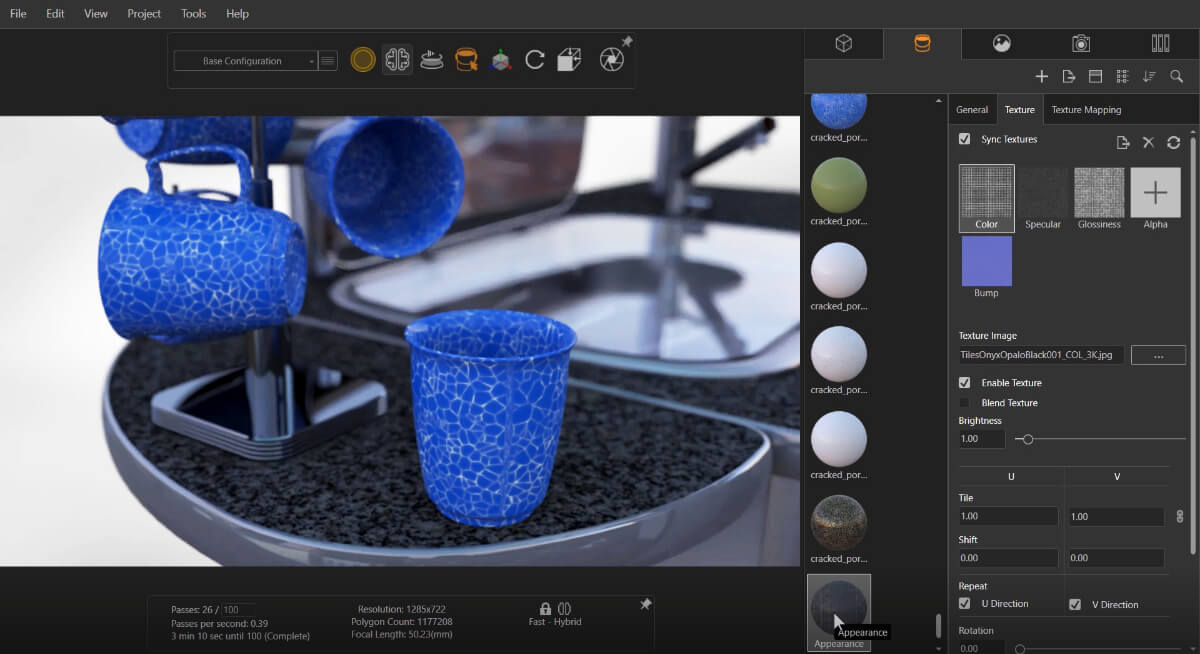 Improved Model Tree Behavior
Ability to Copy/Paste parts has been on the list for years! Now it's possible in Visualize 2019. Also added flexibility and functionality to aid you in reorganizing your Model Tree, which cuts down on unnecessary wasted time.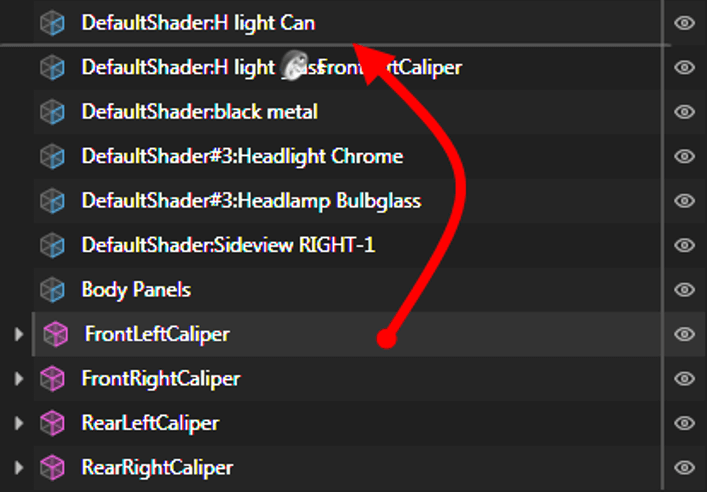 Custom Keyboard Shortcuts
Save time by creating your own custom hotkeys, specific to your own preferences – including single-key hotkeys! You can also export your shortcut list to load onto another machine.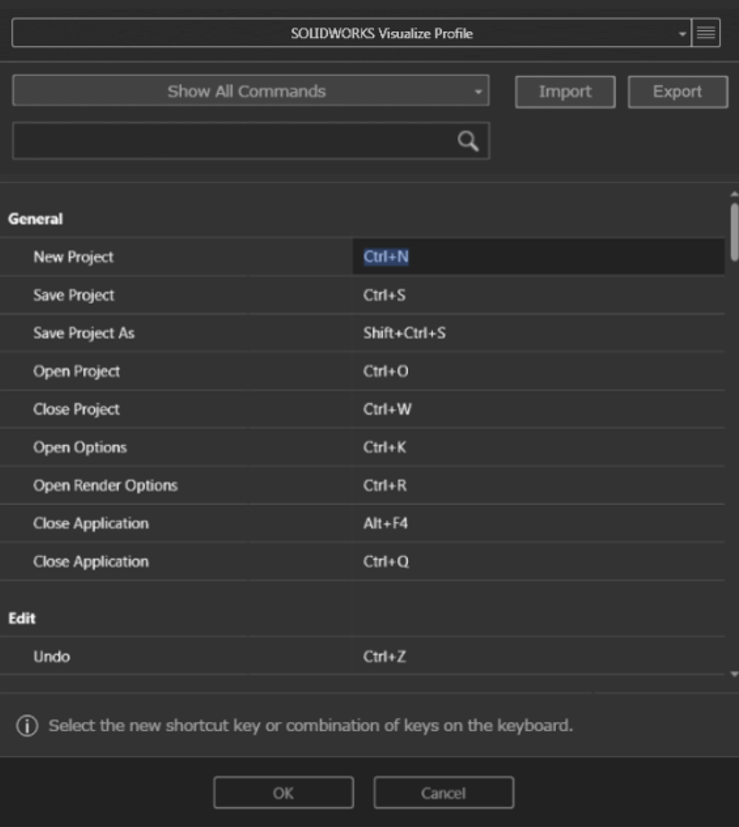 Automatic Data Recovery
 If your Visualize session terminates unexpectedly, you can recover automatically saved data the next time you launch Visualize. You can specify the frequency and folder for saving auto-recovery data. Don't lose your work because of a crash ever again!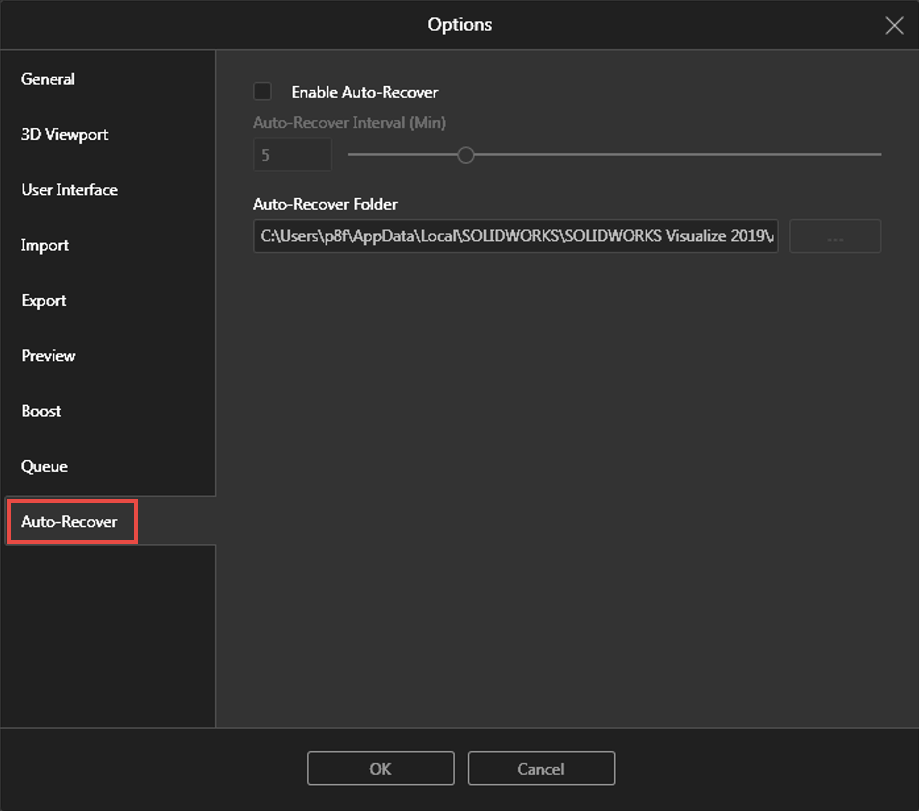 BONUS! Export Visualize to NVIDIA Holodeck (Professional only)
Open up the floodgates and use Visualize Pro as the authoring tool, to export your projects into NVIDIA Holodeck for immersive design reviews, all in photo-quality Virtual Reality! This is seriously the future of how we design and engineer our world. Check out these video links below to see NVIDIA's Holodeck in action:
Car Design example
AEC / Interior Design example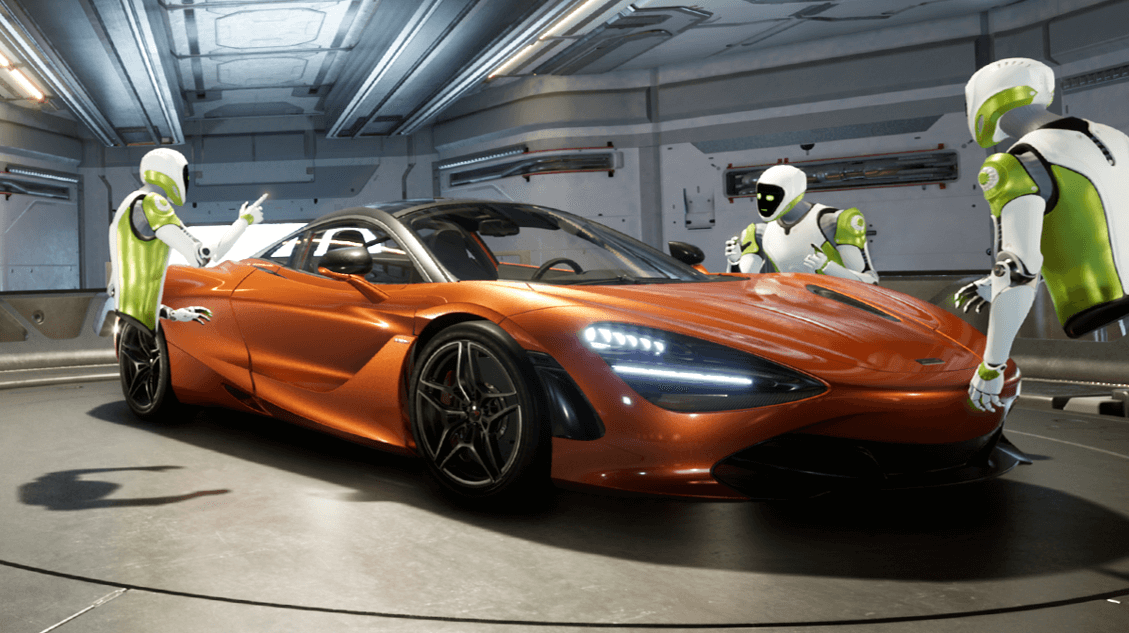 "Today we learned via the SOLIDWORKS Blog."